envelopes
We offer wide variety of different envelope shapes, sizes, materials, printing and post production technologies.
Also need a design? We will develop visually tasteful, technically accurate and print ready envelope design that will be in line with Your company's guidelines.
None of the standard solutions work for You? Don't worry – contact enivo consultant and we will help You to carry out even the most daring envelope project.
CONTACT US


envelope printing and production
envelopes – what are they?
Envelopes are made of paper, cardboard or film. They are designed for sending flat objects (books, photographs, cards, etc.) or documents (contracts, invoices, forms, etc.). The envelopes are usually rectangular with a flap that can be sealed or wax-sealed. There are so many types of envelopes nowadays, you'll have no problem finding the one that suits your needs.
Even though communication is increasingly digital and documents are signed electronically, envelopes have not lost their relevance. It is much nicer to receive a printed greeting card than just a digital image. There are many people who prefer a tangible way of exchanging information – both documents and sentimental items (photos, greetings, invitations). There is a wide range of envelopes:
classic envelopes that we receive in our letterbox, with and without a box – Postfix, Postac, PostSec
envelopes made of colorful designer paper with embossing, glitter, etc.
padded or cardboard envelopes used for sending a variety of easily deformable articles
flexible film envelopes for the dispatch of items that are difficult to deform (mainly clothes)
individual envelopes  made to the customer's exact wishes, requirements and guidelines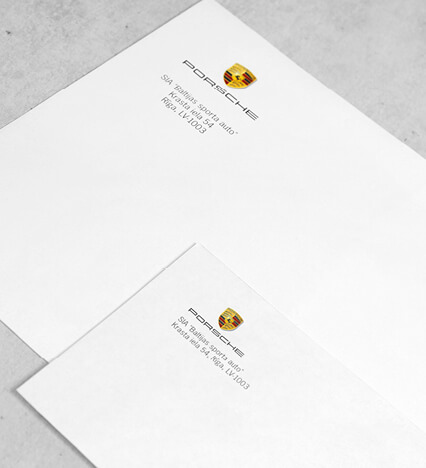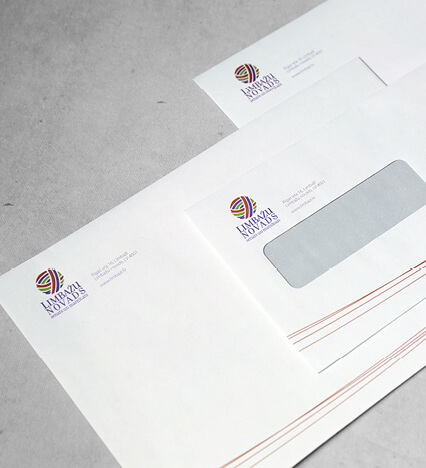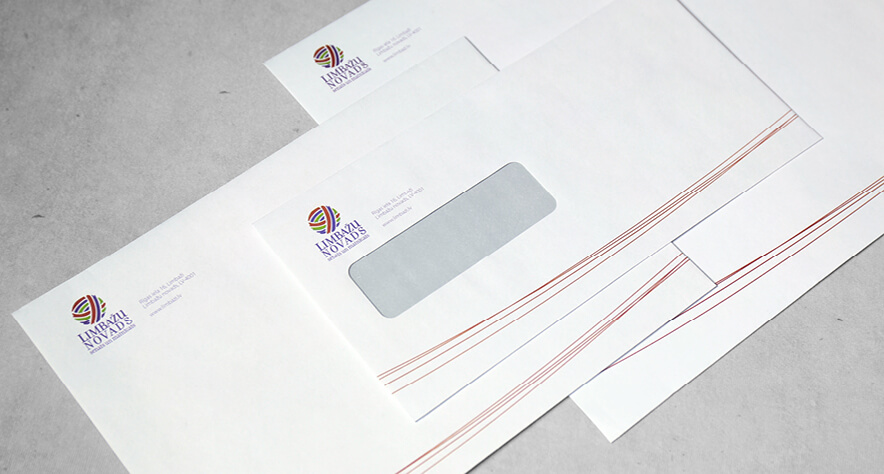 The most popular type of everyday envelope. No business can operate without sending correspondence and standard envelopes are still the most popular tool for this type of communication. Most companies order envelopes printed with their details (mainly logo and address), as this gives the impression of a stable company.
The most popular standard envelope brands are Postfix, Postac and PostSec (usually seen on the sealing strip or inside the envelope). Standard envelopes are available with or without a window (marked with an E) (marked with a C). We are used to standard envelopes having a special adhesive strip that makes it easy to seal without additional wetting. It is important to know that standard envelopes marked C have internationally accepted dimensions (ISO 269) which will be the same in any part of the world, e.g.:
C6 (162 x 114 mm) – for A6 card or double-folded A4 sheet
DL (220 x 110 mm) – for folded A4 sheet with two parallel folds
C65 (229 x 114 mm) – business size, designed for folded A4 sheet with two parallel folds
C5 (229 x 162 mm) – A4 sheet folded in half
C4 (324 x 229 mm) – for A4 unfolded sheets, intended primarily for the transmission of various documents and contracts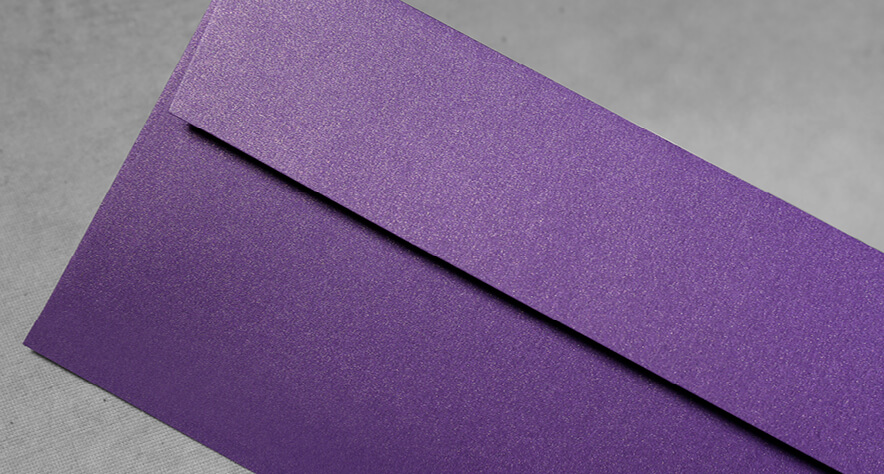 Christmas or a birthday? Yes, in these (and other) cases, companies usually use envelopes made of designer paper instead of plain white envelopes. Situations like these and others like it are special. Something that doesn't happen every day, and that's why it's important to highlight every situation. So that routine doesn't take over. Some of the most exclusive companies even use designer envelopes in their everyday communications. Want your message to be noticed? Use a designer envelope.
The designer envelopes are made using industrially dyed paper of different thicknesses and embossing. There are many variations of designer envelopes, most of which are thicker than normal envelopes. Although much of our communication today is via e-mail, it is especially nice to receive something tangible that you can touch and then put on a shelf or in a drawer.
Designer envelopes are usually screen-printed, as this printing technology (unlike office printers, which can only print standard envelopes) allows you to print on almost any envelope. Screen printing also allows envelopes to be printed with special inks that are technically not possible with office printers – gold, silver, pantones and transparent.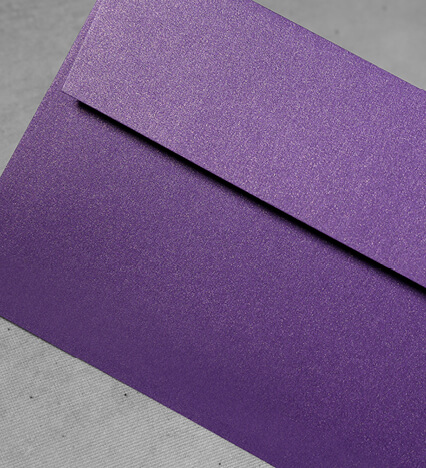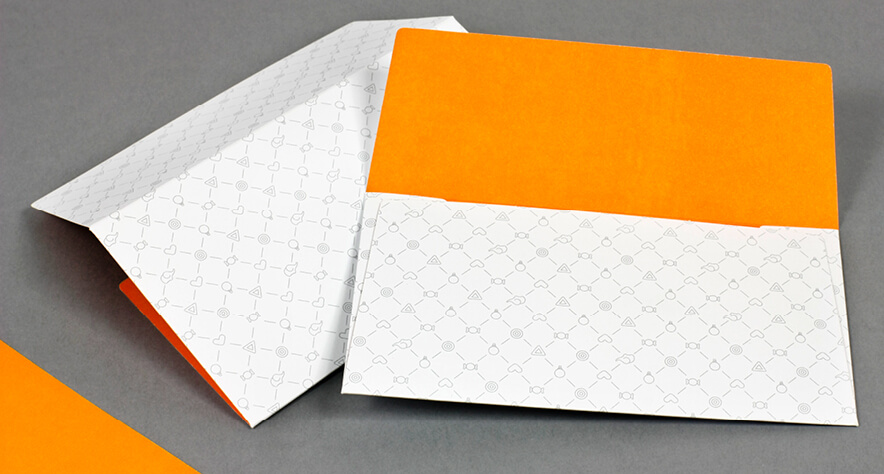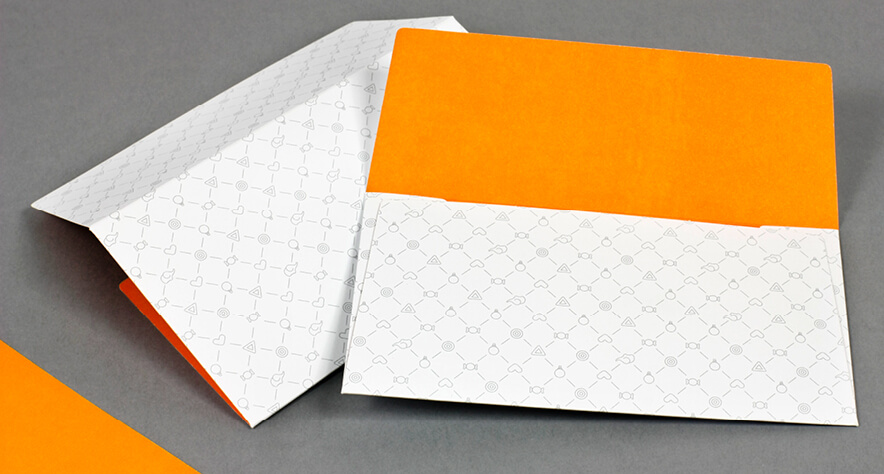 What works for everyone may not work for you. We also periodically carry out various projects that require completely individual design, materials and printing. The reasons for producing such custom envelopes can vary, but the most popular are:
your company's envelope design is so unique that it is technically impossible to print it on a ready-made envelope
you may need to send an item of a very specific size or shape
you want to prominently and informatively package your company's offer, product or service
you need extra protection against moisture and shocks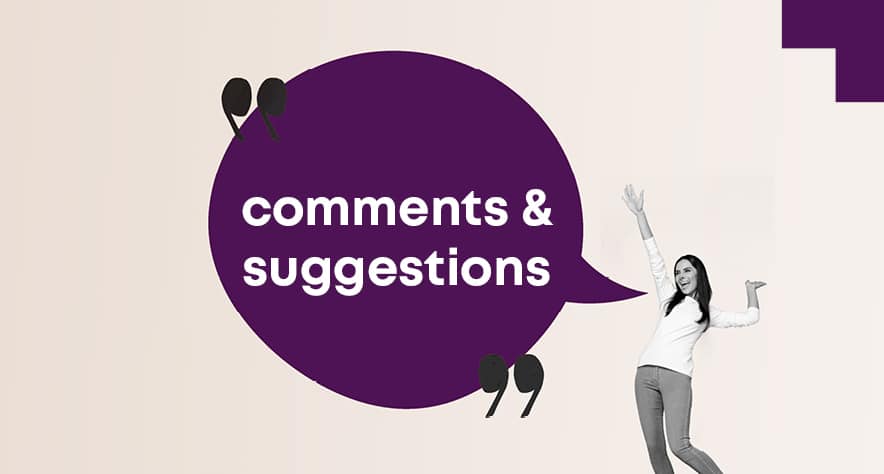 envelopes – comments, tips and recommendations
To make it easier for you to produce standard, designer or personalised envelopes, we've gathered answers to the most popular questions, as well as some professional tips:
standard envelopes are usually printed in pantones if the number of colors is 3 or less, as this is cheaper and more in line with the guidelines
one standard box usually contains 1000 pieces classic C65, E65, DL and C5 envelopes or 500 pcs. C4 and E4 size
printing on the back of envelopes on the flap is counted as separate printing on the back, as the envelopes are produced and printed while closed
offset envelopes are printed with U (Uncoated) pantones, which are usually quite different in color from C (Coated) pantones, so this should be taken into account in both the design of the envelope and the corporate guidelines
if the design of the finished envelope print is saturated with colors, it will be reflected on the next envelope
for individually made envelopes, the adhesive strip is a double-sided adhesive tape. It is not possible to have the same elegant adhesive strip as for pre-fabricated envelopes
offset and digital printing are only possible on envelopes made of light-colored paper. Screen printing – almost any color and shape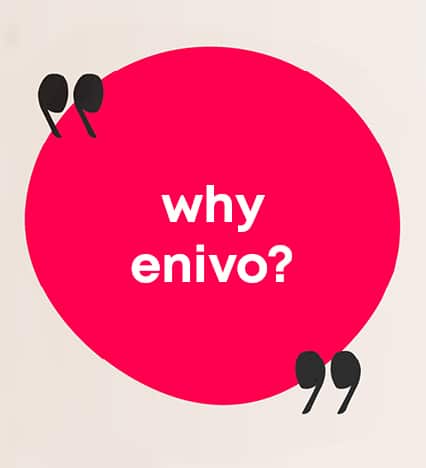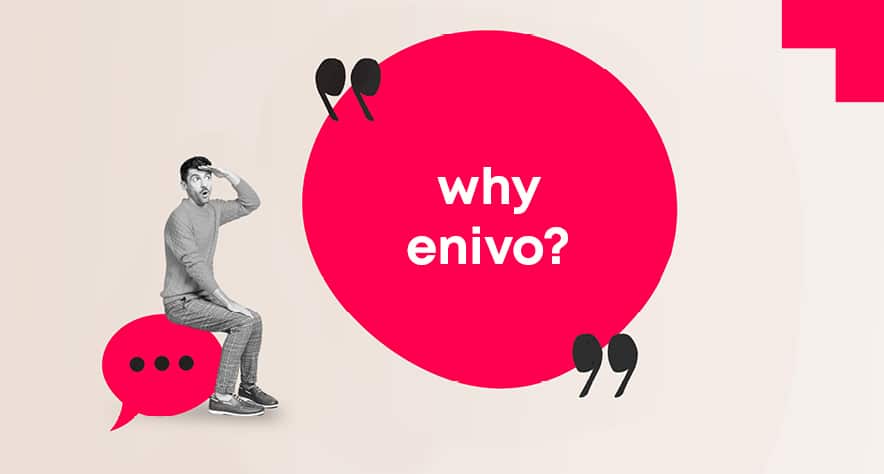 envelope printing and production with enivo
enivo has constant experience in the execution of various envelope design, printing and production projects since 2007. What are Your benefits:
well-thought-out design – Your envelope design will be developed by professional designers with many years of experience
personal project manager – each of Your projects will be successfully executed from A to Z
quality – forms are printed using industrially mixed pantones to achieve accurate color representation
cost-effectiveness – the price per one professionally printed envelope will be lower than printing it on office equipment
efficiency – we can personalize envelopes for You, so that Your colleagues do not have to waste time on it and can focus on their job
variety – You have access to a wide range of envelope models, materials, print and post production technologies
individual approach – we will consult and offer only the most suitable solutions for Your envelope project
long-term planning – we never delete project files. You will always be able to conveniently place and approve new order quickly
free delivery – to your doorstep in the whole of Latvia, or paid delivery anywhere else
you also might be interested in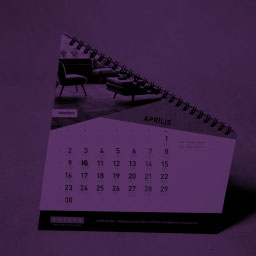 design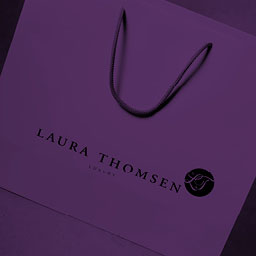 paper bags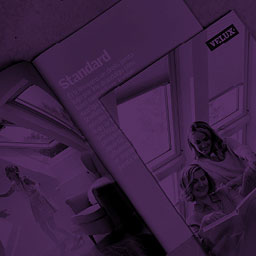 brochures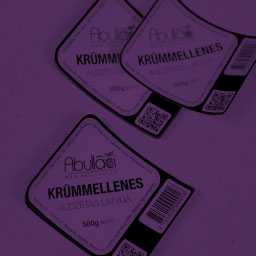 stickers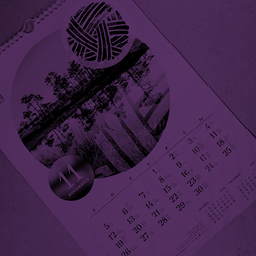 calendars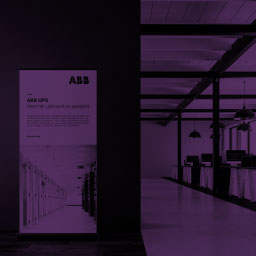 stands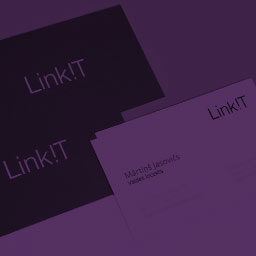 business cards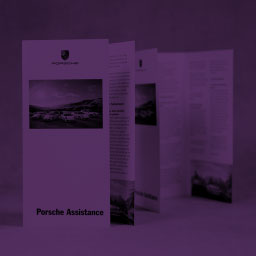 booklets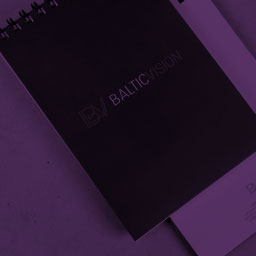 notepads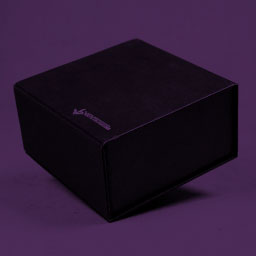 packaging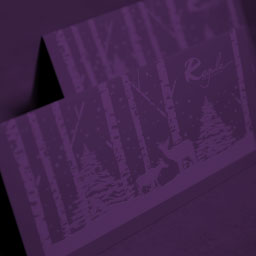 cards



AMSERV MOTORS
We are very satisfied with the quality, price and the attitude and hospitality of the project manager. Taking into account the positive experience, we can safely recommend SIA enivo as a good business partner.
AMSERV MOTORS
member of the board
Armands Vimba
VELUX
The work has always been fast, precise and performed with an extremely high sense of responsibility. The staff is ready to dive into all our requirements, even if they change during the development process. 
VELUX
Baltic marketing manager
Maija Kalnciema
Tele2
We particularly appreciate the professional qualities of the enivo team – individual approach to each order, responsiveness, creativity, quality, accuracy and speed.
Tele2
purchasing and procurement department
Rita Ozolina
airBaltic Training
We have approached enivo with unusual projects and they have been able to come up with efficient and timely solutions.
airBaltic Training
sales manager
Laura Parnsalu
HILTI SERVICES LIMITED
In our view, the main advantage of SIA "enivo" is not only quality, but also responsiveness, finding non-standard solutions and – this is especially important for us – speed, while maintaining a competitive offer.
HILTI SERVICES LIMITED
strategic marketing specialist in Latvia, Lithuania and Estonia
Inga Vitola
Baltic Data
enivo's responsive team always helps with the choice of materials and technologies, and also makes sure that the presented product is correct and meets highest requirements.
Baltic Data
member of the board
Aivars Arums
Rīgas Tehniskā Universitāte
We are especially pleased with the graphic design solutions, which helped to promote the increase of Latvia's education export!
Riga Technical University
director of the department of foreign students
Igors Tipans
4finance
Special emphasis should be placed on the responsive, kind, creative and versatile team of professionals who complete their work according to the given guidelines and on time.
4finance
office manager
Agnese Jekabsone
Attēls R
It is pleasant to work with employees who always provide quality advice and recommend best solutions in each individual case.
Attēls R
marketing project manager
Elīza Bārene
Vidzemes plānošanas reģions
We highly value the ability of the company's employees to both listen to the customer's wishes and to provide their own vision for the specific project.
Vidzeme planning region
administration manager of the Vidzeme planning region
G. Kalniņa-Priede
Deloitte Latvia
As an international company, quality and adherence to brand guidelines are very important to us – we can certainly rely on enivo in this regard.
Deloitte Latvia
business development manager
Polina Nazarova
DNV GL Latvia
We are happy to cooperate, because responsive, creative and open people work in this company, who always ensure the desired final result with their attitude and performance.
DNV GL Latvia
board member
Edgars Glianenko
Jelgavas novada pašvaldība
Variants of layouts offered by the designer pleased with tasteful, well-thought-out corporate identity installations. The municipality of Jelgava region is pleased with the partnership.
Jelgava County Municipality
executive director
Ivars Romanovs
Mālpils novada dome
Communication during the work process was very prompt, kind and understanding. The offered design options are professional and tasteful. The work was done to the highest quality!
Mālpils County Council
the chairman of the council
S. Strauss
whiteCryption
Order, which was complex, was developed and delivered on time. We were pleased not only with the execution time, but also with the quality of the work done.
whiteCryption
administrative director, procurator
Dace Ritova
Arbor Medical Korporācija
During these years, we have made sure that the core values of enivo are clear and easy communication with customers, the high quality of the products created by the company, a dynamic strategy in the implementation of projects, as well as an effective approach to the tasks to be performed.
Arbor Medical Corporation
head of the marketing department
Krister Dzenis
Robert Bosch
The products manufactured so far meet our high quality standards. enivo stands out among its competitors both with high-quality performance and speed, as well as with responsiveness.
Robert Bosch
member of the board
Kaspars Kaviškis
Telia Latvija
The products manufactured so far meet our high quality standards. enivo stands out among its competitors both with high-quality performance and speed, as well as with responsiveness.
Telia Latvia
chairman of the board
Mikus Ozols
ABB
From the first day of cooperation, we know that we can always count on the fact that the work will be completed within the specified deadlines, or even sooner, our brand guidelines will be followed, and the most suitable solution will be recommended for us, both in terms of quality and cost.
ABB
communication specialist
Agnese Muceniece
PICHE
Communication with this company was easy and positive, very responsive, kind and professional people work in the company.
PICHE
chairman of the board
Pēteris Senkans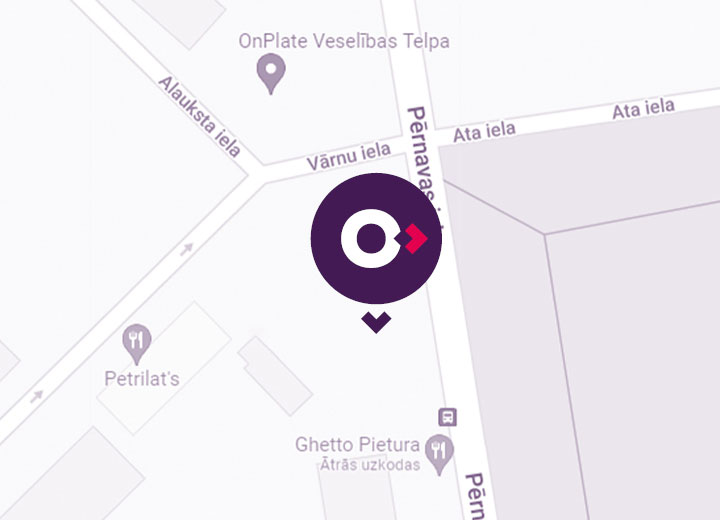 contact us before your visit
On working days from 8.00 a.m. to 5.00 p.m
Address: Pērnavas iela 42, Rīga, LV-1009, Latvia (easy entrance to the parking lot from Vārnu iela 22)
Phone: +371 67 278 992,
+371 20 159 890
E-mail: enivo@enivo.eu
On working days from 8.00 a.m. to 5.00 p.m
Address: Pērnavas iela 42, Rīga, LV-1009, Latvia
(easy entrance to the parking lot from Vārnu iela 22)
Phone: +371 67 278 992, +371 20 159 890
E-mail: enivo@enivo.eu