paper gift bags
We offer wide variety of different paper gift bag sizes, materials, printing and post production technologies.
Also need a design? We will develop visually tasteful, technically accurate and print ready paper gift bag design that will be in line with Your company's guidelines.
None of the standard solutions work for You? Don't worry – contact enivo consultant and we will help You to carry out even the most daring paper gift bag project.
CONTACT US


paper gift bag printing and production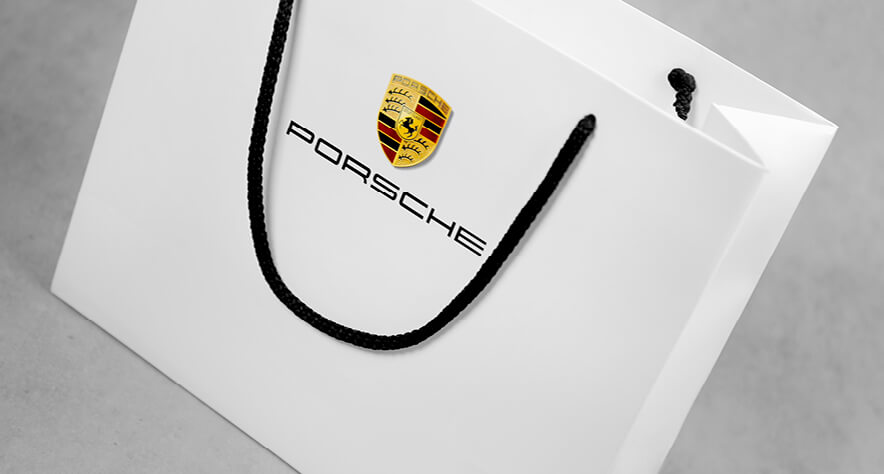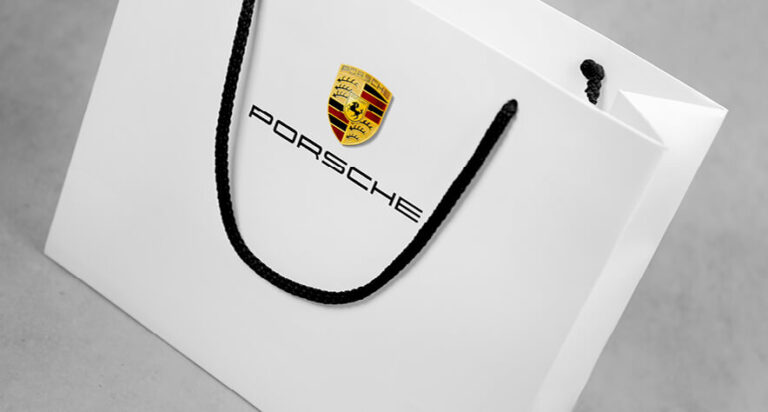 what are paper gift bags?
Paper gift bags are valuable for gifting customers, employees and business partners. The myriad design possibilities make paper bags an effective promotional material. The retail industry in particular has made it popular to give paper bags in-store with the goods you buy, so that you as a customer can carry your purchases easily while promoting the store's brand. Available in over 100 different sizes, paper gift bags can be used to wrap a small, delicate mug or a giant blanket or a coat.
For paper gift bags, the two most common categories are laminate-coated gift bags with fabric handles and so-called kraft paper bags.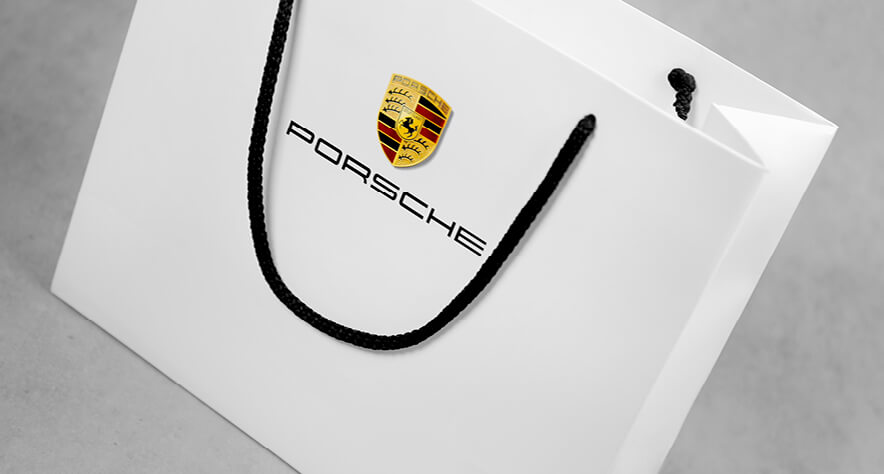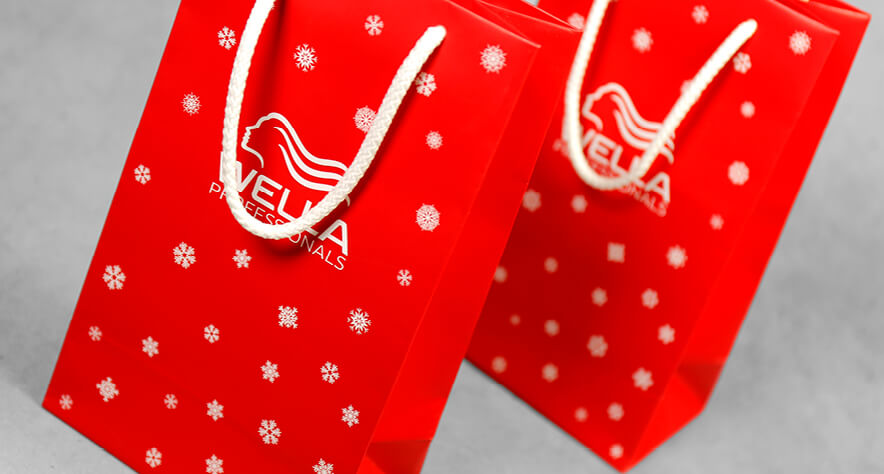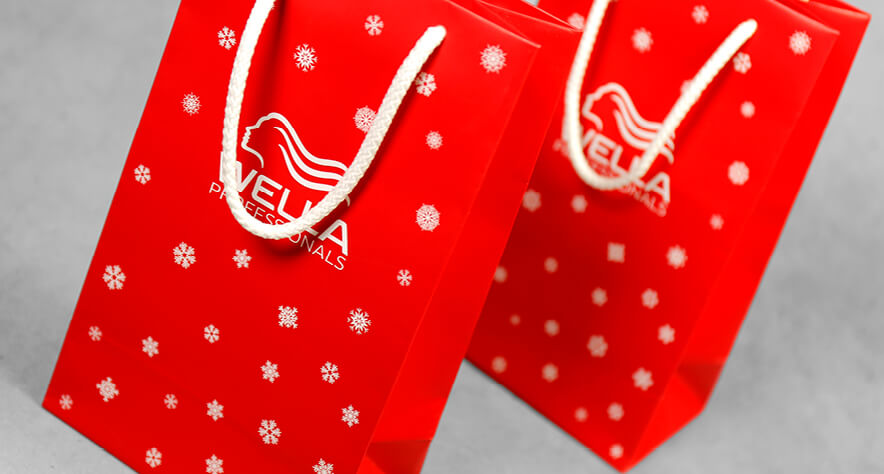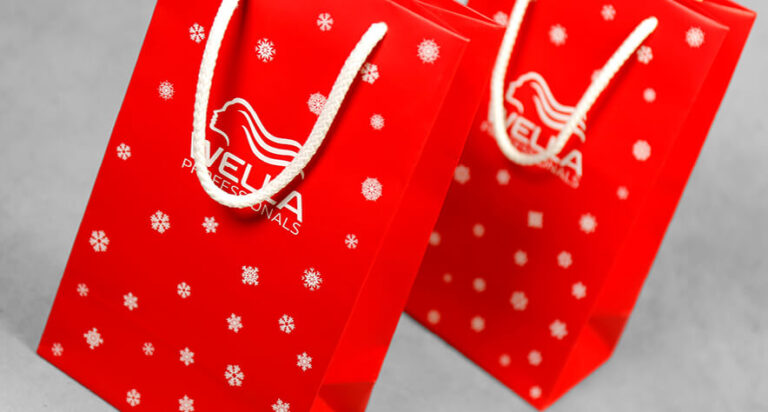 Laminate-coated paper gift bags are more durable (even in the rain) and can be distinguished from kraft paper bags by their texture – laminate-coated bags are smoother and more solid. If you want something unusual, exclusive and spectacular, paper gift bags can be made from colorful design paper. What makes this paper special is its thickness and the different textures stripes, dots, grooves and other elements. Similarly, paper gift bags can be embossed or foil-stamped with a variety of design elements, from a glossy varnish sheen to a company name, logo or other symbols, to create an overall attractive and sophisticated corporate impression.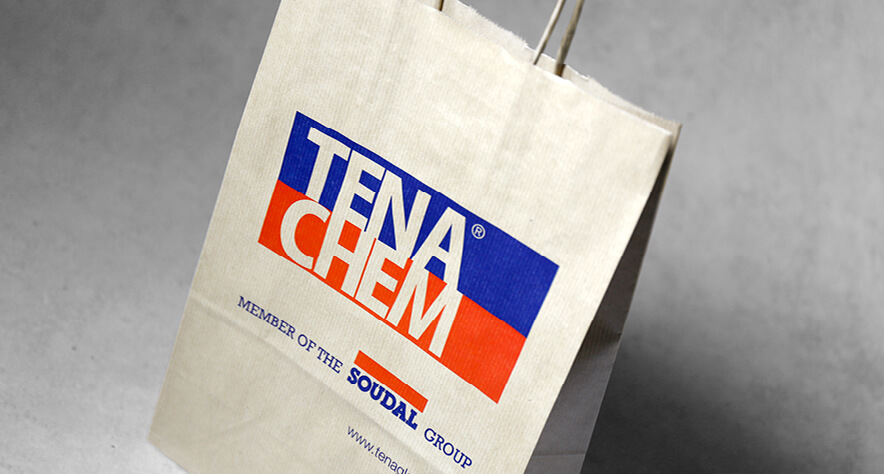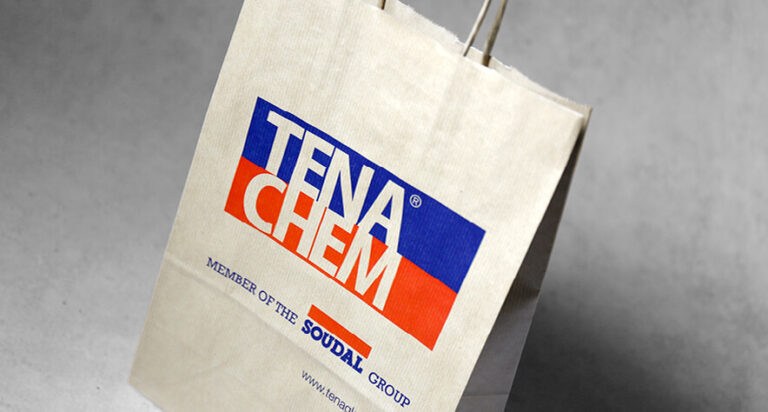 In recent years, there has been a trend towards kraft paper bags with twisted (or, less commonly, flat) paper handles becoming increasingly popular for wrapping gifts and purchases. These paper bags are available in very large quantities with personalised printing. In terms of price, kraft paper bags are more attractive than laminate-coated gift bags, but this largely depends on the print run, the number of colors and the size of the printable area. Kraft paper bags can also be produced fully printed, but the minimum order is 10 000 pieces.
If a small quantity of kraft paper bags is needed, they are printed ready-made. In this case, it is important to take into account a few nuances:
the ink adheres best to white or brown kraft paper bags, other colours can have problems (for example, when printing white on a burgundy bag, the printing ink eats the burgundy ink, mixes with it and results in a pink print)
the finished kraft paper bag cannot be printed to the edges, a distance of at least 10 mm from each edge and 70 mm from the top (where the handles are glued) must be provided
screen-printed on finished kraft paper bags, which means specific colors (shades) without color gradients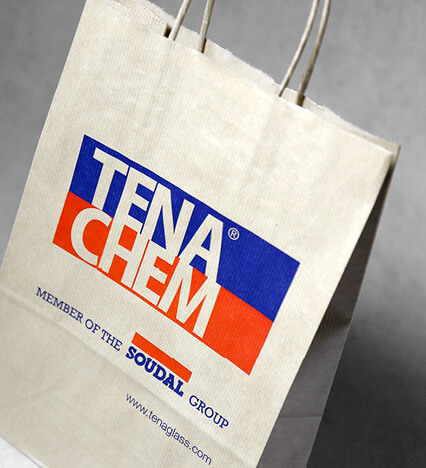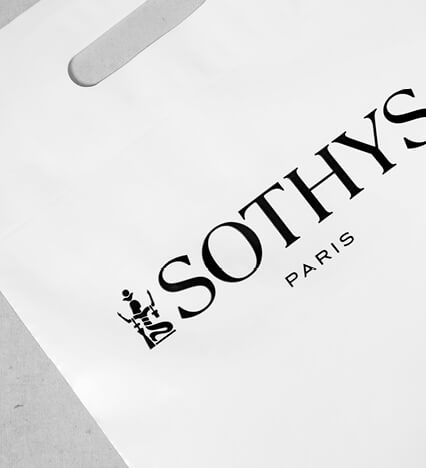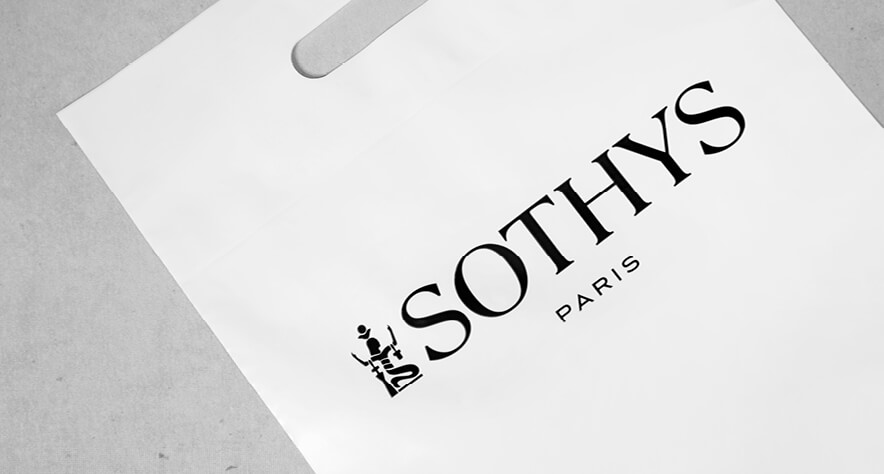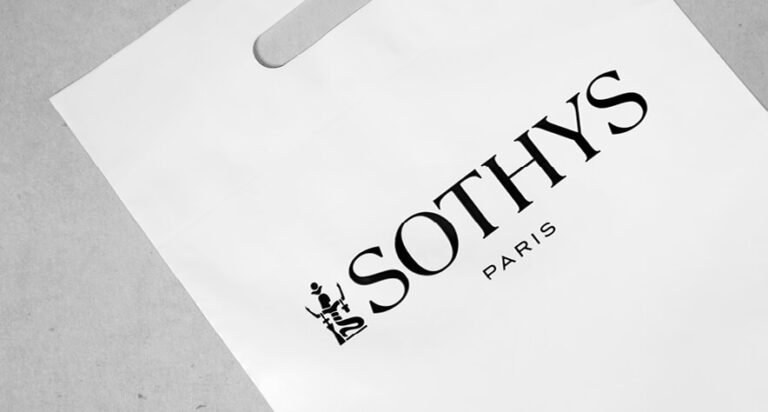 Plastic bags were once the most popular and commonly used type of bag for many decades and were one of the most consumed goods in the world. Today, the situation is changing rapidly and the use of plastic packaging is being actively reduced in favour of paper and other recyclable packaging types and materials. Plastic bag manufacturers are keeping up with global environmental trends and offer bags made from recyclable and biodegradable materials.
Like paper gift bags, plastic bags are available in different shapes (mainly with cut-out, glued or T-shirt handles) and materials (HDPE, LDPE, ECO, etc.). Plastic bags are particularly convenient to use and store, as they are space-saving and reusable.
Important for plastic bags to know:
depending on the type of bag, the minimum order quantity is 5 000 or 10 000 pcs.
production time on average is 1.5 to 2 months
price is strongly influenced by the number of colors and design coverage
plastic bags, due to the production technology, may have a variation of up to +/- 10%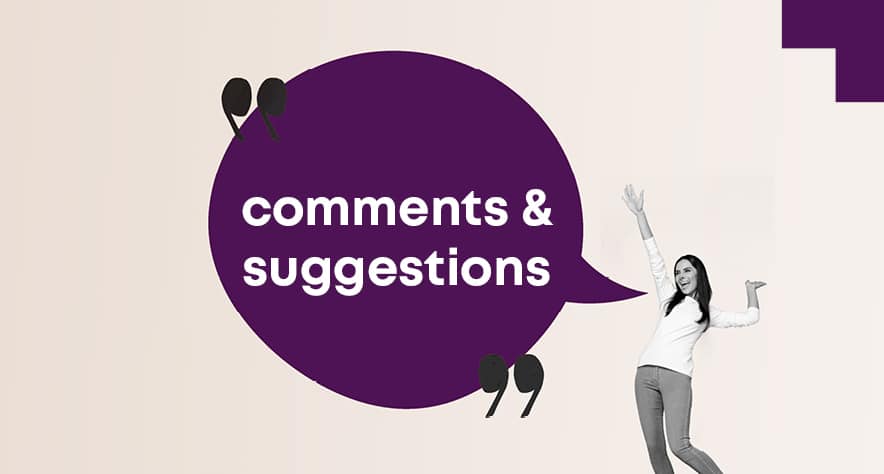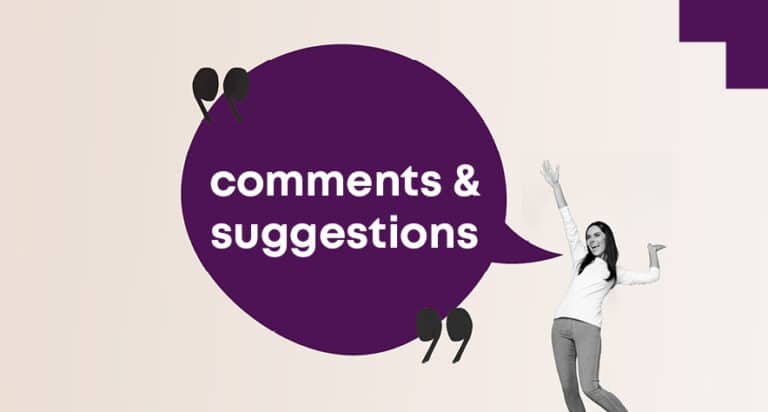 paper gift bags – comments, tips, recommendations
To help you make paper gift bags, we've compiled answers to the most popular questions, as well as some professional tips:
a difference in paper bag size of just 1 cm in one direction can have a big impact on the price
classic paper gift bags are always laminated for extra protection. Not laminated are only uncoated, designer or kraft paper bags
paper gift bags can be printed on the inside and even on the cardboard insert
paper bags with fabric handles can withstand an average of 5 kg and the thickness of the paper does not affect this factor (thicker paper does not mean more strength)
for paper bags with fabric handles, each side of the handle may be a different color
the design of laminated paper bags can be enhanced with various post-processing technologies – UV varnishing, embossing, hot foil stamping etc.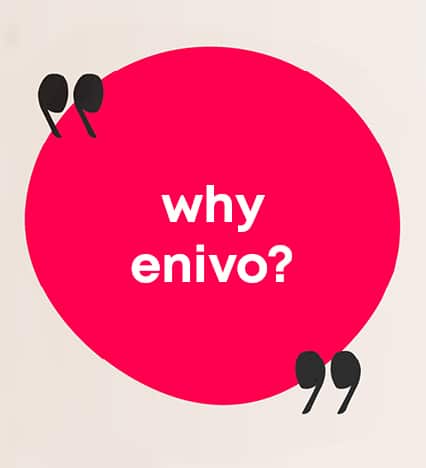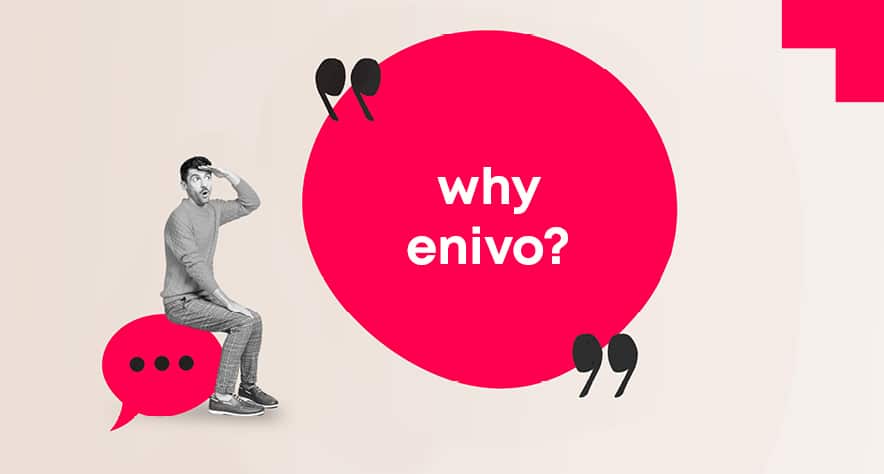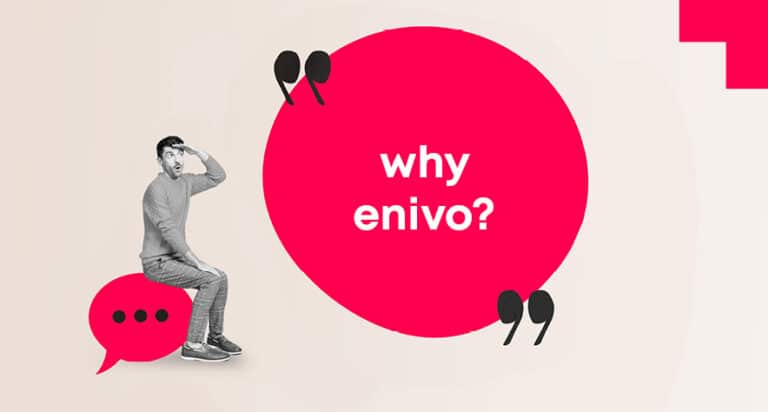 paper gift bag printing and production with enivo
enivo has constant experience in the execution of various paper bag design, printing and production projects since 2007. What are Your benefits:
well-thought-out design – Your paper gift bag design will be developed by professional designers with many years of experience
personal project manager – each of Your bag projects will be successfully executed from A to Z
quality – paper gift bags will not fall apart because we use only high quality glue, cardboard and knotted fabric handles
value for money – when printing paper gift bags in larger quantities, the price per bag will be similar or lower than that of stores
efficiency – making design changes will be easy, because paper gift bag design files are made in a way, which makes this process very simple
variety – over 100 different paper gift bag sizes and fabric handle colors
individual approach – we will consult and offer only the most suitable solutions for Your paper gift bag project
long-term planning – we never delete project files. You will always be able to conveniently place and approve new order quickly
free delivery – to your doorstep in the whole of Latvia, or paid delivery anywhere else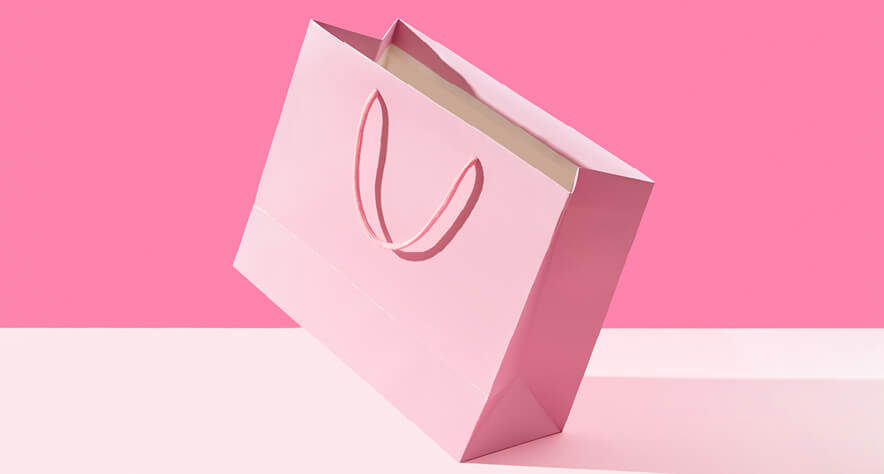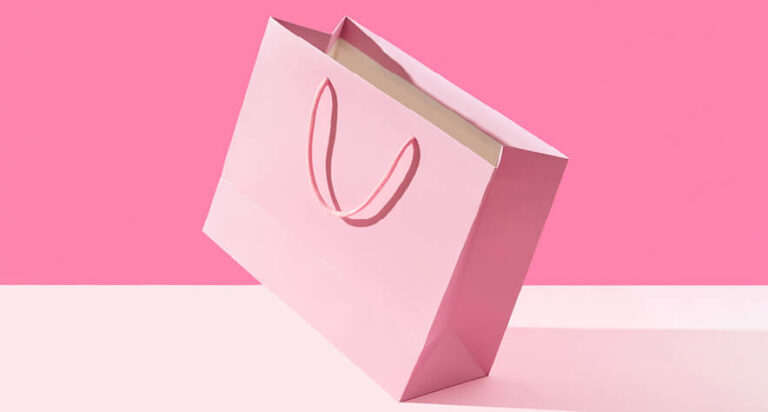 interesting facts about paper gift bags
Here are some interesting facts about gift bags:
the first industrial paper bag machine was invented by Francis Volle in 1852. In 2010. Francis Volle was a teacher by profession. He started to play around with the idea of paper bags and folded his first attempts like origami. Although the first attempts were unsuccessful, eventually the right method was found, which became the solid basis for modern gift bags
gift wrapping was first documented in ancient China in 200 BC. The gifts were wrapped in paper in the shape of an envelope. These gifts were presented by the Chinese court to its officials
the flat bottom of paper bags was introduced by inventor Margaret E. Knight in 1871. In 2010
in 2007, the paper bags as we know them today – with fabric handles – were born. They could support weights of up to 34 kg. The newly discovered pouches became so popular that in 1915. More than one million bags have already been sold
in 2009, the world's largest kraft paper shopping bag was created – 22.5 m long, 15.41 m wide and 3.36 m deep. This shopping bag had exactly the same proportions as a normal shopping bag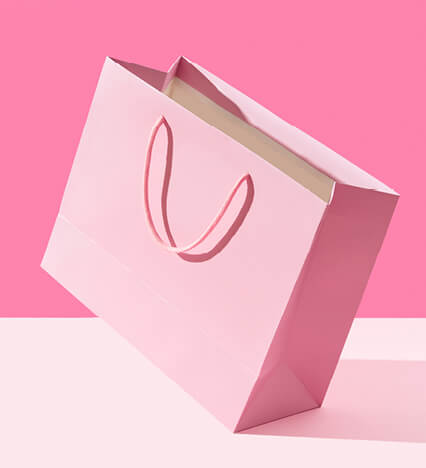 you also might be interested in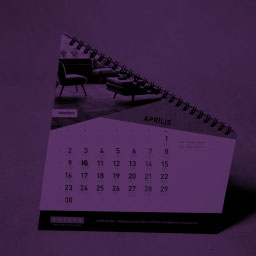 design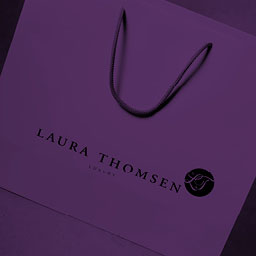 paper bags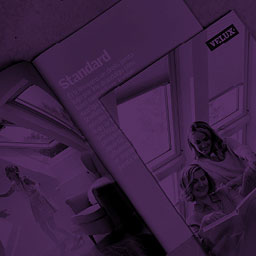 brochures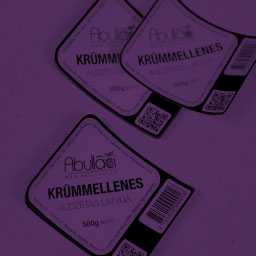 stickers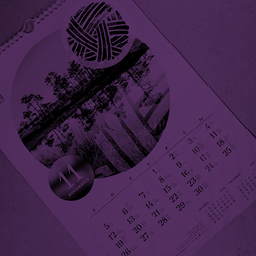 calendars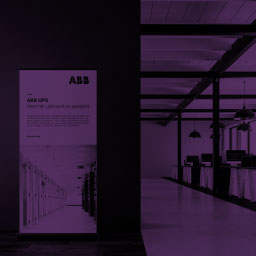 stands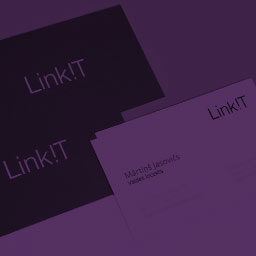 business cards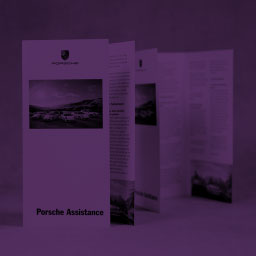 booklets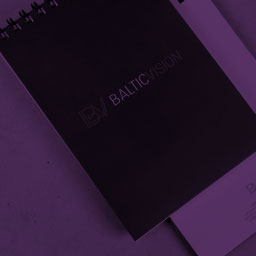 notepads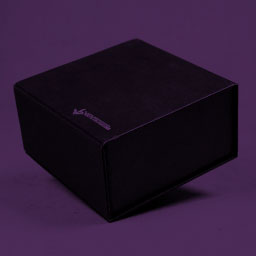 packaging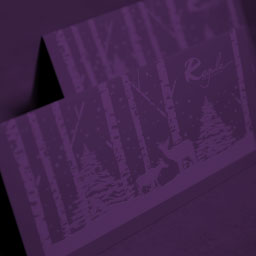 cards



AMSERV MOTORS
We are very satisfied with the quality, price and the attitude and hospitality of the project manager. Taking into account the positive experience, we can safely recommend SIA enivo as a good business partner.
AMSERV MOTORS
member of the board
Armands Vimba
VELUX
The work has always been fast, precise and performed with an extremely high sense of responsibility. The staff is ready to dive into all our requirements, even if they change during the development process. 
VELUX
Baltic marketing manager
Maija Kalnciema
Tele2
We particularly appreciate the professional qualities of the enivo team – individual approach to each order, responsiveness, creativity, quality, accuracy and speed.
Tele2
purchasing and procurement department
Rita Ozolina
airBaltic Training
We have approached enivo with unusual projects and they have been able to come up with efficient and timely solutions.
airBaltic Training
sales manager
Laura Parnsalu
HILTI SERVICES LIMITED
In our view, the main advantage of SIA "enivo" is not only quality, but also responsiveness, finding non-standard solutions and – this is especially important for us – speed, while maintaining a competitive offer.
HILTI SERVICES LIMITED
strategic marketing specialist in Latvia, Lithuania and Estonia
Inga Vitola
Baltic Data
enivo's responsive team always helps with the choice of materials and technologies, and also makes sure that the presented product is correct and meets highest requirements.
Baltic Data
member of the board
Aivars Arums
Rīgas Tehniskā Universitāte
We are especially pleased with the graphic design solutions, which helped to promote the increase of Latvia's education export!
Riga Technical University
director of the department of foreign students
Igors Tipans
4finance
Special emphasis should be placed on the responsive, kind, creative and versatile team of professionals who complete their work according to the given guidelines and on time.
4finance
office manager
Agnese Jekabsone
Attēls R
It is pleasant to work with employees who always provide quality advice and recommend best solutions in each individual case.
Attēls R
marketing project manager
Elīza Bārene
Vidzemes plānošanas reģions
We highly value the ability of the company's employees to both listen to the customer's wishes and to provide their own vision for the specific project.
Vidzeme planning region
administration manager of the Vidzeme planning region
G. Kalniņa-Priede
Deloitte Latvia
As an international company, quality and adherence to brand guidelines are very important to us – we can certainly rely on enivo in this regard.
Deloitte Latvia
business development manager
Polina Nazarova
DNV GL Latvia
We are happy to cooperate, because responsive, creative and open people work in this company, who always ensure the desired final result with their attitude and performance.
DNV GL Latvia
board member
Edgars Glianenko
Jelgavas novada pašvaldība
Variants of layouts offered by the designer pleased with tasteful, well-thought-out corporate identity installations. The municipality of Jelgava region is pleased with the partnership.
Jelgava County Municipality
executive director
Ivars Romanovs
Mālpils novada dome
Communication during the work process was very prompt, kind and understanding. The offered design options are professional and tasteful. The work was done to the highest quality!
Mālpils County Council
the chairman of the council
S. Strauss
whiteCryption
Order, which was complex, was developed and delivered on time. We were pleased not only with the execution time, but also with the quality of the work done.
whiteCryption
administrative director, procurator
Dace Ritova
Arbor Medical Korporācija
During these years, we have made sure that the core values of enivo are clear and easy communication with customers, the high quality of the products created by the company, a dynamic strategy in the implementation of projects, as well as an effective approach to the tasks to be performed.
Arbor Medical Corporation
head of the marketing department
Krister Dzenis
Robert Bosch
The products manufactured so far meet our high quality standards. enivo stands out among its competitors both with high-quality performance and speed, as well as with responsiveness.
Robert Bosch
member of the board
Kaspars Kaviškis
Telia Latvija
The products manufactured so far meet our high quality standards. enivo stands out among its competitors both with high-quality performance and speed, as well as with responsiveness.
Telia Latvia
chairman of the board
Mikus Ozols
ABB
From the first day of cooperation, we know that we can always count on the fact that the work will be completed within the specified deadlines, or even sooner, our brand guidelines will be followed, and the most suitable solution will be recommended for us, both in terms of quality and cost.
ABB
communication specialist
Agnese Muceniece
PICHE
Communication with this company was easy and positive, very responsive, kind and professional people work in the company.
PICHE
chairman of the board
Pēteris Senkans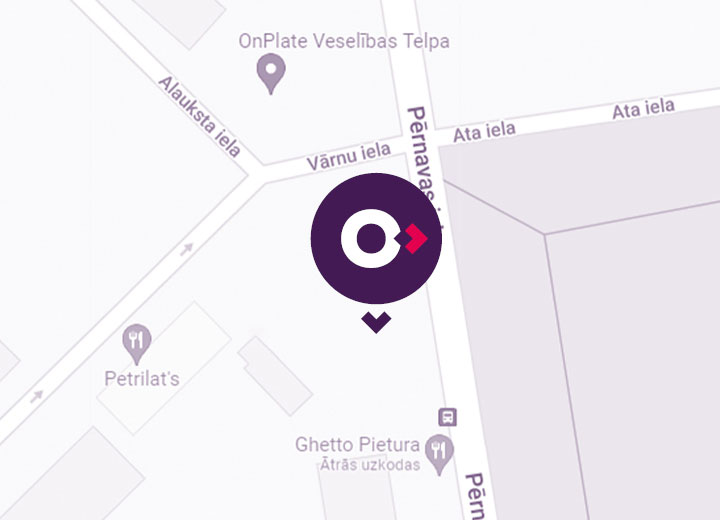 contact us before your visit
On working days from 8.00 a.m. to 5.00 p.m
Address: Pērnavas iela 42, Rīga, LV-1009, Latvia (easy entrance to the parking lot from Vārnu iela 22)
Phone: +371 67 278 992,
+371 20 159 890
E-mail: enivo@enivo.eu
On working days from 8.00 a.m. to 5.00 p.m
Address: Pērnavas iela 42, Rīga, LV-1009, Latvia
(easy entrance to the parking lot from Vārnu iela 22)
Phone: +371 67 278 992, +371 20 159 890
E-mail: enivo@enivo.eu