Currently, enivo offers 56 standard wall calendar models, but we tend to supplement their number with new models that are technically unique and visually attractive. They are mainly either very compact models that can be easily mailed, or very grand and exclusive.
While customers often order completely custom wall calendars that are made exactly to the customer's guidelines, the demand for standard wall calendars is still high. Currently, the most popular models are: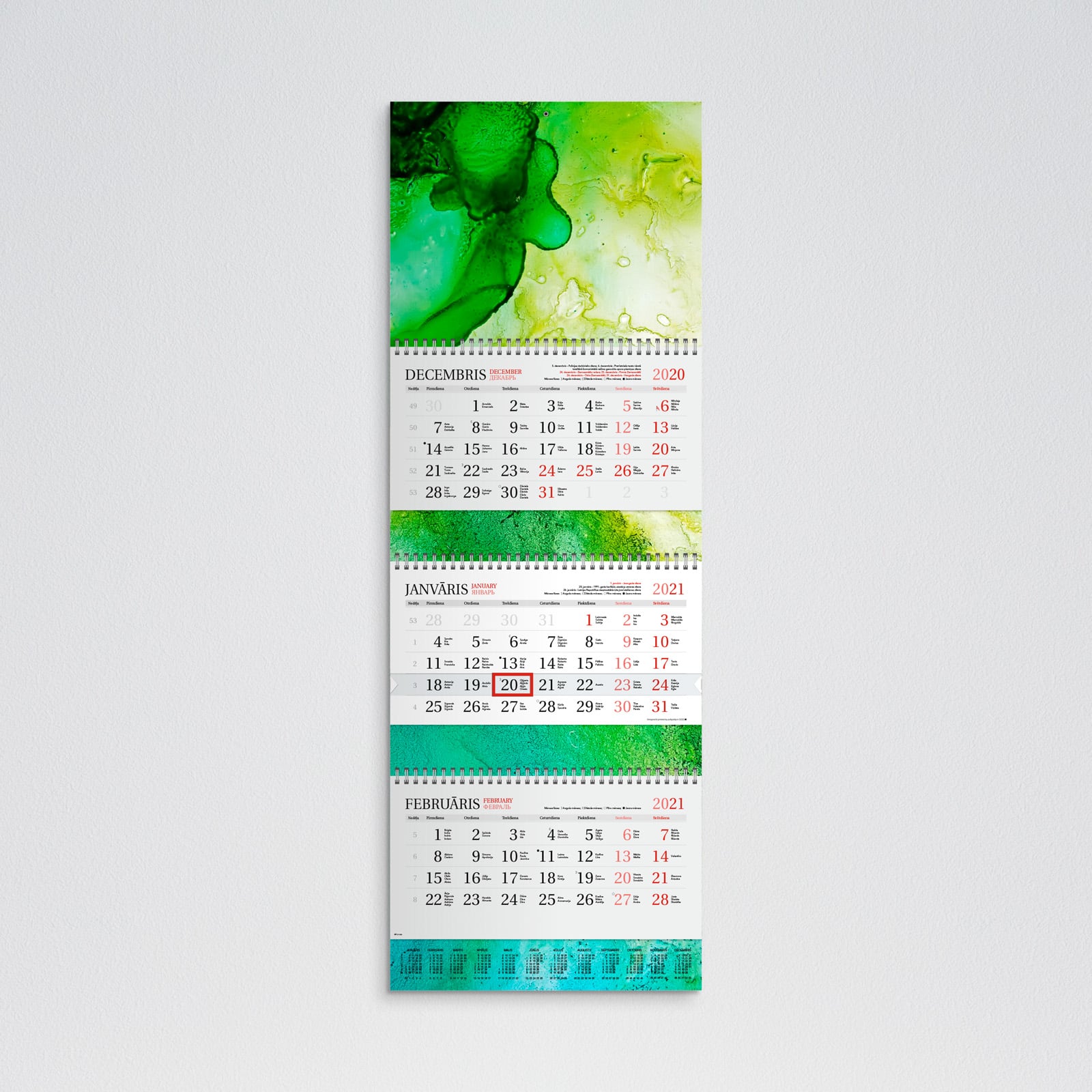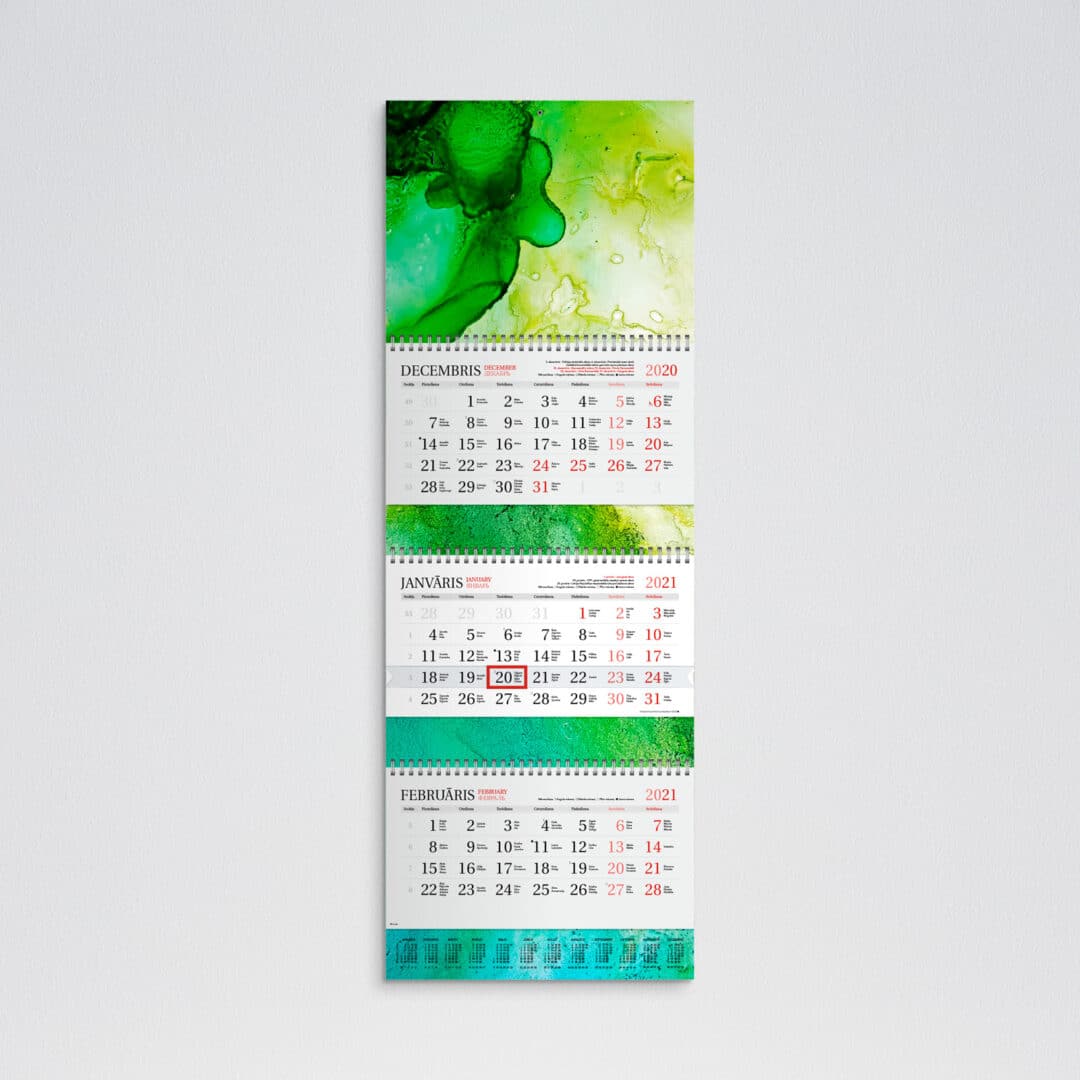 TRINITY CEO POPULAR – the most popular wall calendar model in Latvia for decades. This model combines wide design options (plenty of space for advertising) with high functionality (clear months and compact design). enivo has developed this wall calendar model with maximum technical quality (used materials and post-processing) so that it can perfectly fulfill its functions throughout the year.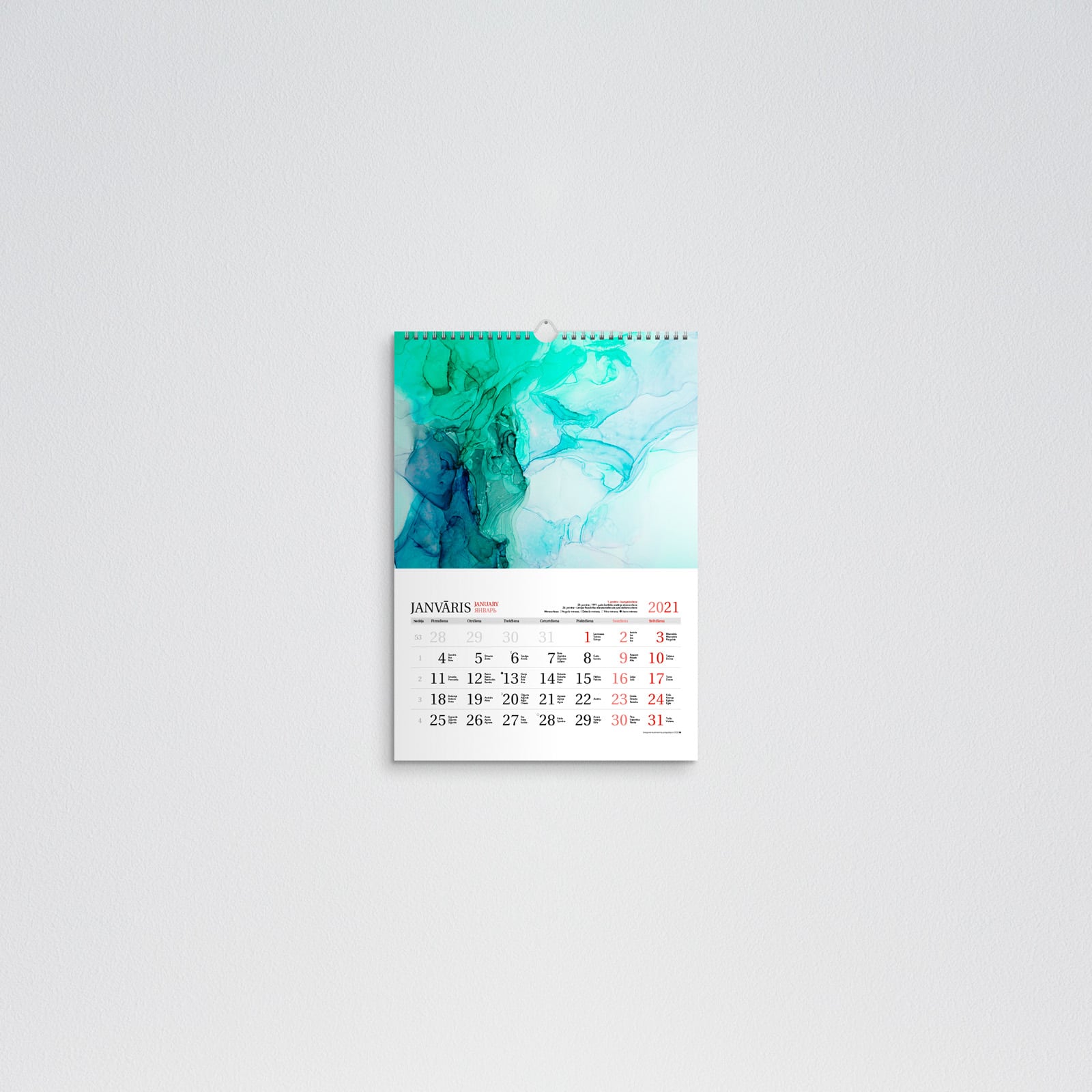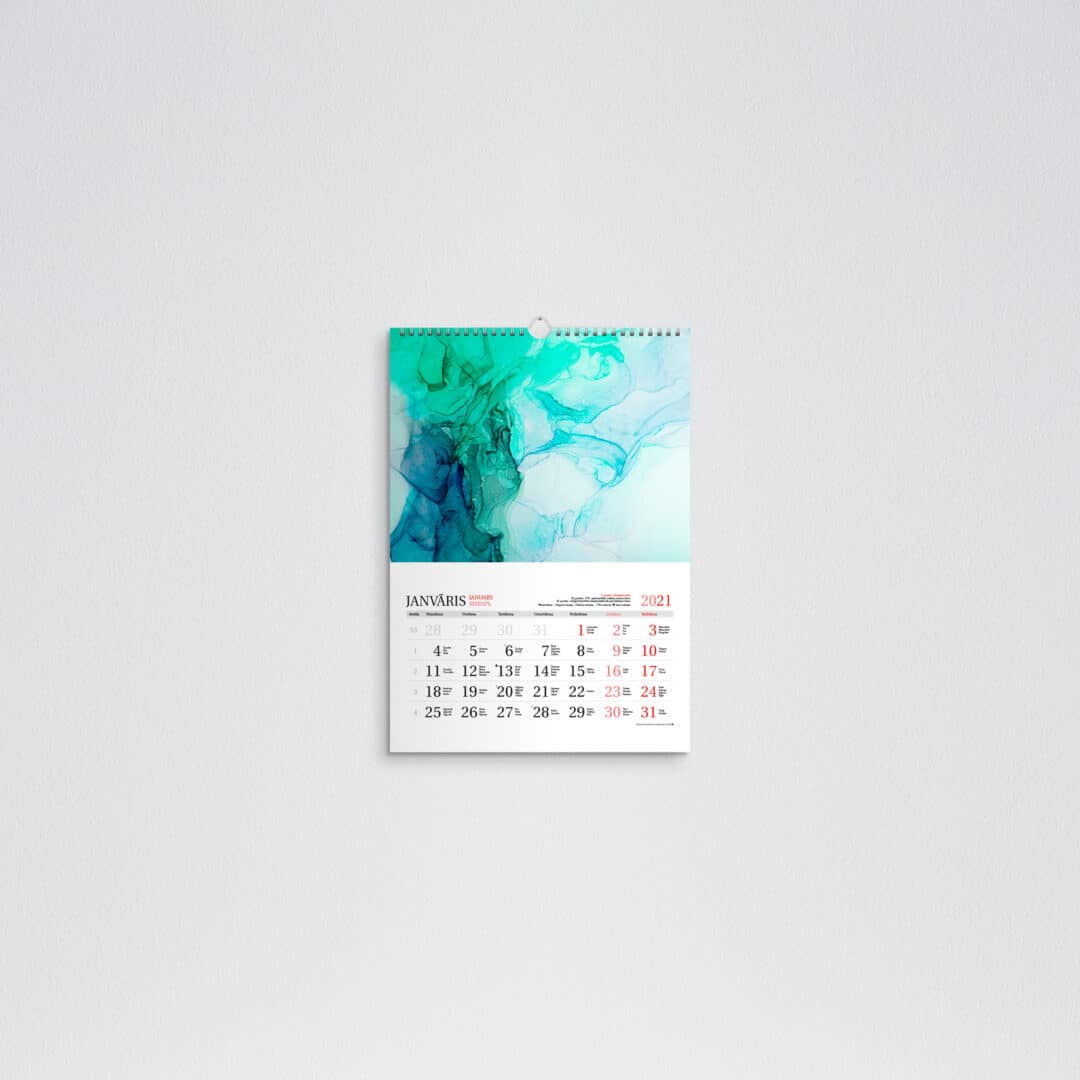 A3 POPULAR – popular model when the customer has a lot to show. This flip wall calendar has 12 times more space for a customer's design on each page than models with a customizable base only. Next is the free flight between corporate and artistic presentation – how the client wants to present himself.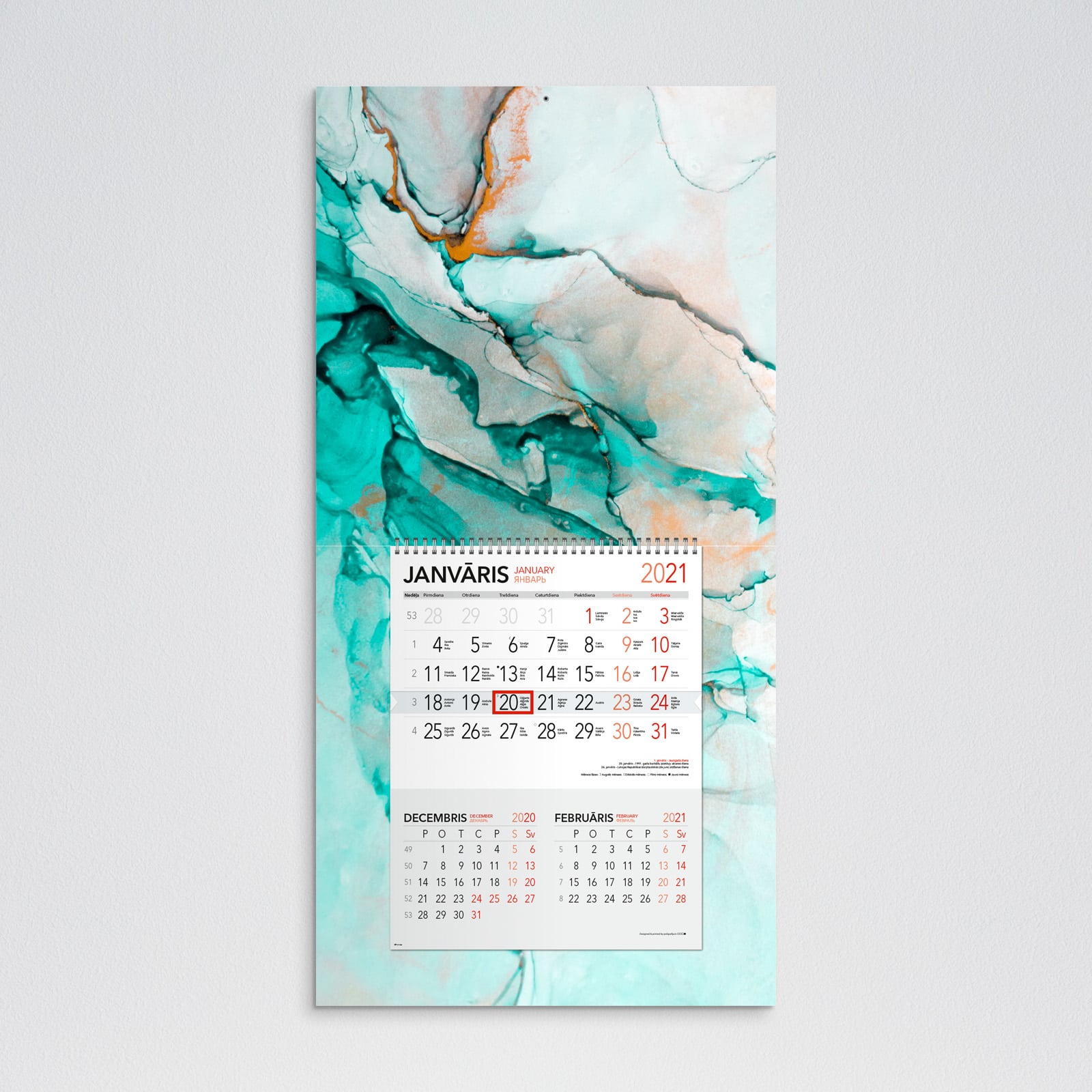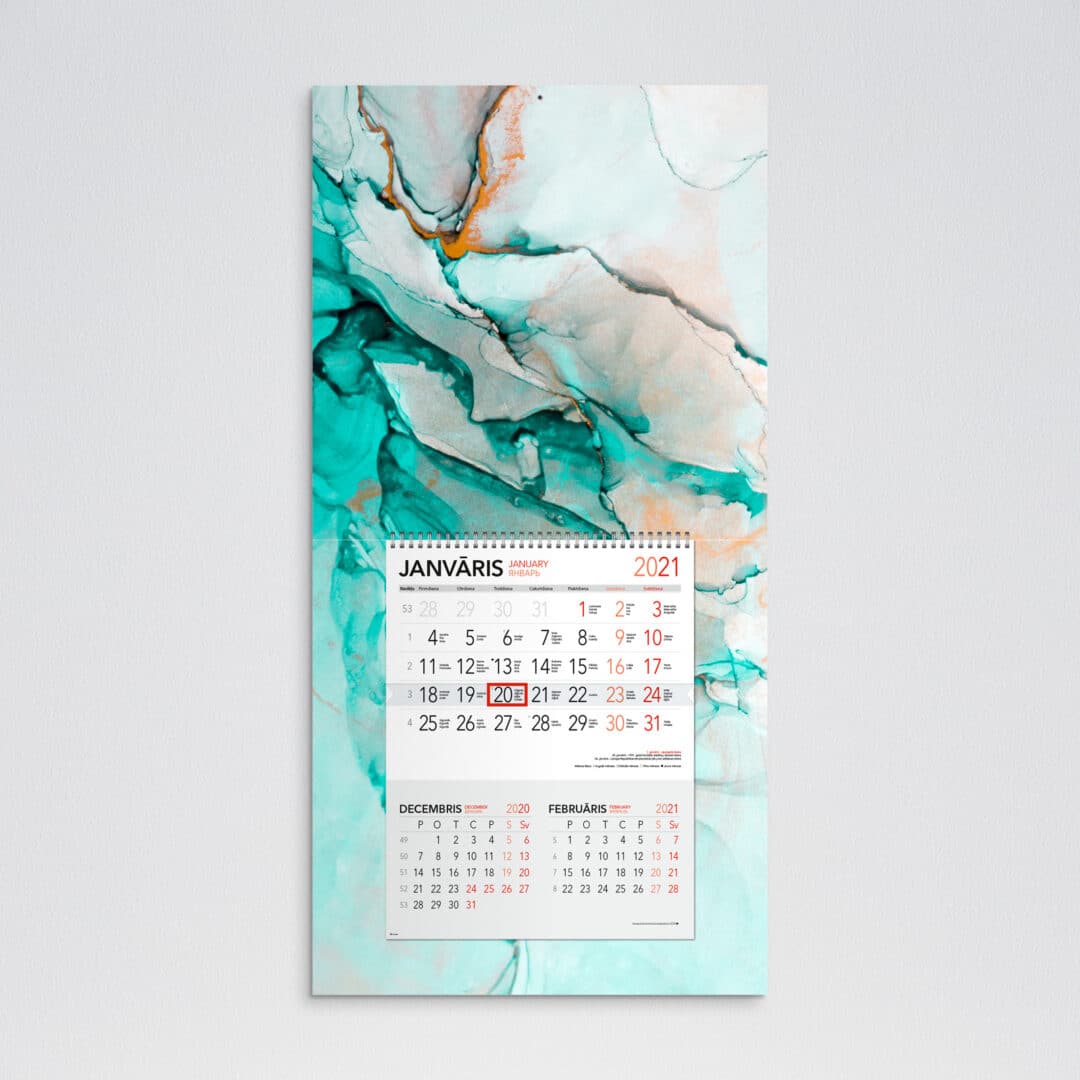 DA VINCI ADVANCED – a grand wall calendar that will not go unnoticed. Its distinctly large size makes it perfect for artistic design, as its base is like a canvas on which to freely and unconstrainedly express yourself. Although this model is fully functional, it is chosen for its artistic value.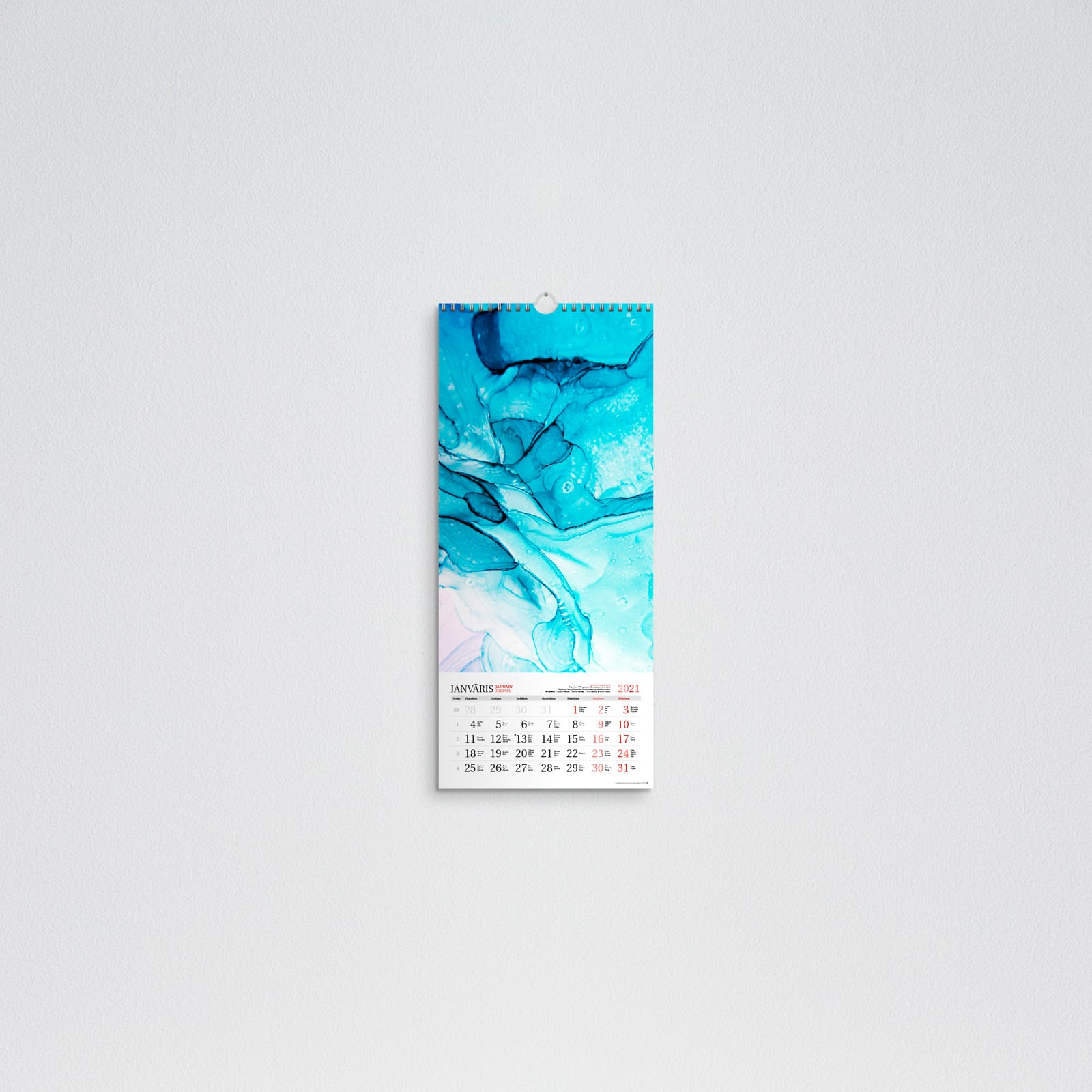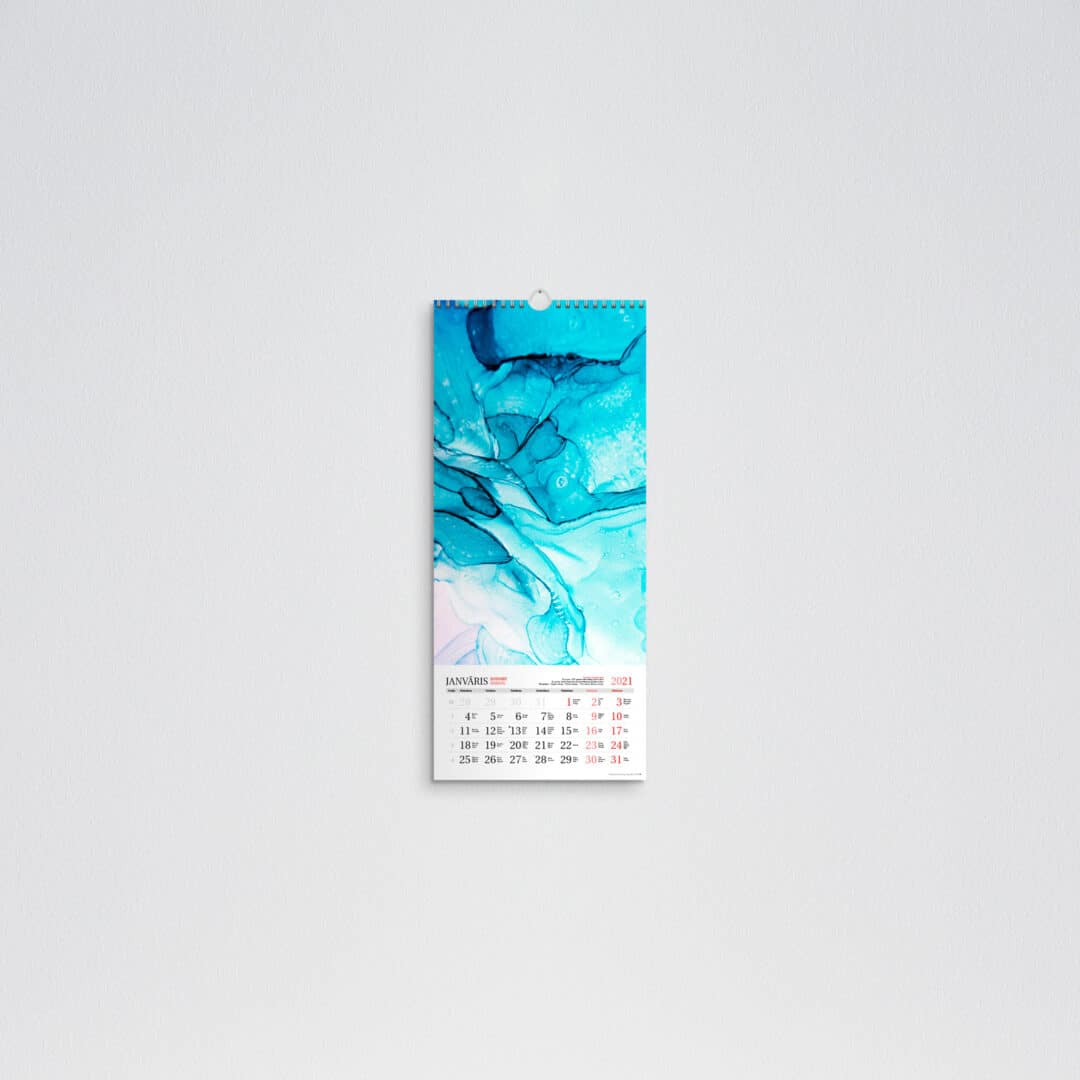 HAIKU – this wall calendar is described by two words – elegant and compact. Its unusual, compact shape and natural chlorine-free paper make this wall calendar stand out from other models. One of the most ecological models of enivo wall calendars.